Ready Up presents their awards for the Games of the Year 2017.
Dean shares his highlights from the indie showcase at Develop 2017
Susan and Verity talk through their E3 highlights and lowlights.
Another EGX Rezzed, and another load of indie games to play!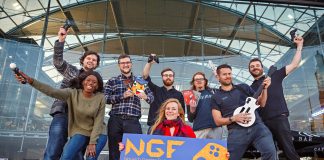 Susan and Dean talk about the Norwich Gaming Festival in this special podcast bonus episode.