Welcome to the REarView, an automotive themed look at a not-so recent title. It's a bit like a review only somewhat tempered by the longer term view.
This time: Middle Earth: Shadow of Mordor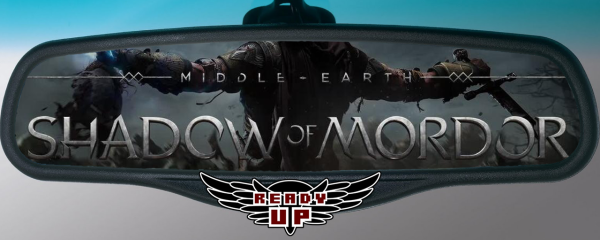 Launch Control
The first things we knew and learned.
The Hype
"…………….."
Yep, that was about it! WB were so tight-lipped about this, there were no preview copies given out and I only heard about it after Tony had mentioned the game on the Ready Up Podcast.
Initial Experiences
The intro scenes set up the conflict in a pretty good – if somewhat bloody – way, it is odd when you see your character die before you actually start playing though. The initial missions serve as solid training for the controls, and the various actions felt very natural and familiar.
Brake Lights!
The things which made me stop and think…
1 – Every so often there'd be a minor problem with clipping. Not a massive one, but I did fall through a platform once.
2 – The 'Nemesis' system is brilliant, but is took a while to get into and work with. There were many options and actions in there and the learning curve was a little steep.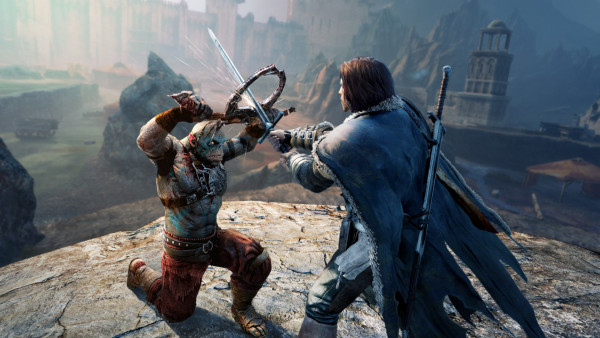 3 – It's a numbers game. After a while you tend to look for larger groups rather than single victims simply because it's more efficient that way. OK, that's probably how it should be, but with a limited set of enemy 'types' the action can get somewhat predictable – apart from the Chiefs of course!
4 – This one is pretty minor, but I did switch my character's skin to Lithariel as soon as she became available and played through the rest of the game as her – apart from the cut scenes in which I was switched back to Talion. Yes I know it's the only way to fit the narrative, bit it was still jarring.
Cruise Control
Living with the game down the long road.
I LOVED the ongoing story of this game. There was also the point in the game where a whole new world opened up and I got to do new stuff.
I also found the side-missions and exploration goals an excellent and integral part of the experience rather than something which got added in to bulk out the game time.
This was one of those games where I kept saying "I'll just do this rescue and then call it a day" only to find myself still sitting an hour later still doing missions and killing bad guys.
Our hero has a lot going for him, but the backstory as played out shows that he's also a flawed character and may not have been on the right side on the odd occasion, or at least was a little grey.
The switch between hero and ghost is an effective mechanic and gave a further dimension to the gameplay which could have been a hack-n-slash fest otherwise.
Recommended Ride?
YES! Shadow of Mordor is far more than I expected it to be and the add-ons that have come along since launch have built on some aspects of the the game too. Right now there's a Game of the Year edition including all of the DLC and it's worth getting, alternatively the original game is going to be a fantastic bargain!